---
About Me
---
My Other Blog
---
An Amazingly Accurate Representation of ME!
Created at...
Portrait Illustration Maker
---
Today I Feel...


---

Bangor, Maine
Current Conditions
---
New York, New York
Current Conditions
---
My Favorite Food Blogs:

Bento TV
Diary of the Food Whore
A Finger in Every Pie
Le hamburger et le croissant
My Little Kitchen
The Red Kitchen
Super Eggplant
Vegan Lunchbox

---
Other Sites I Frequent:
Delicious TV
Food Network
Food Porn Watch
Geocaching
Knitting Sunshine
Stories from the Gymrat
WABI TV5
The Way Life Is
---
---
---
RSS Feed
(This is new to me, but I think it will work!)
---
---
All content on "Culinary Epiphanies," including all text, photographs, images and any other original works (unless otherwise noted), is copyrighted © 2004 - 2009 by Kelli Hanson, with all rights reserved. Please contact me for permission to copy, publish, broadcast, distribute or display the work.
---
---
Contact Me
Tuesday, October 27, 2009
Sometimes I'm a little slow.
So after three and a half years here, I have just now, just this very moment, realized the irony in the fact that I can't find a decent APPLE in THE BIG APPLE.
Posted at 10/27/2009 6:23:41 pm by
KelliMelli
Permalink
Wednesday, September 30, 2009
These are a few of my favorite things...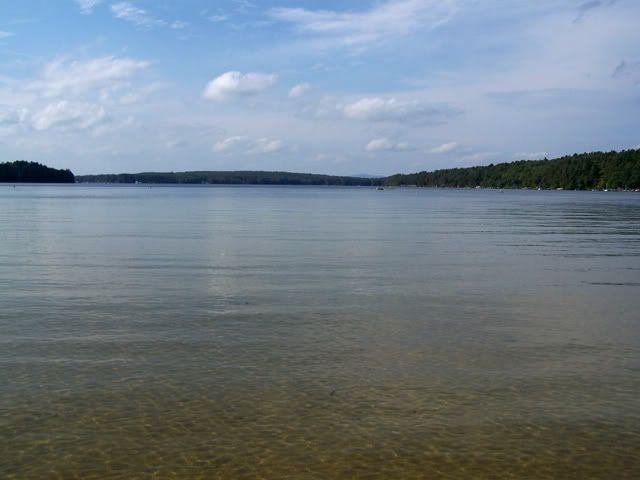 one very small corner of Lake Winnipesaukee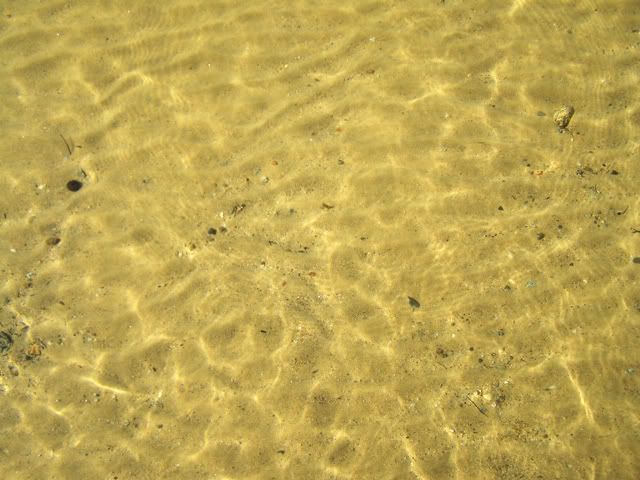 sun, sand, water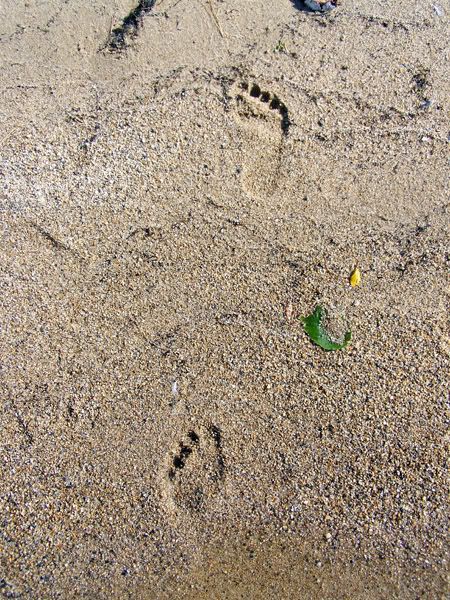 toes (yes, mine)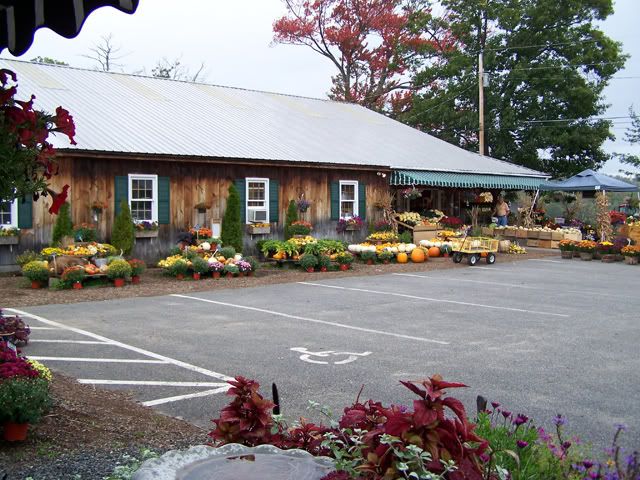 Moulton Farm Stand, Meredith, NH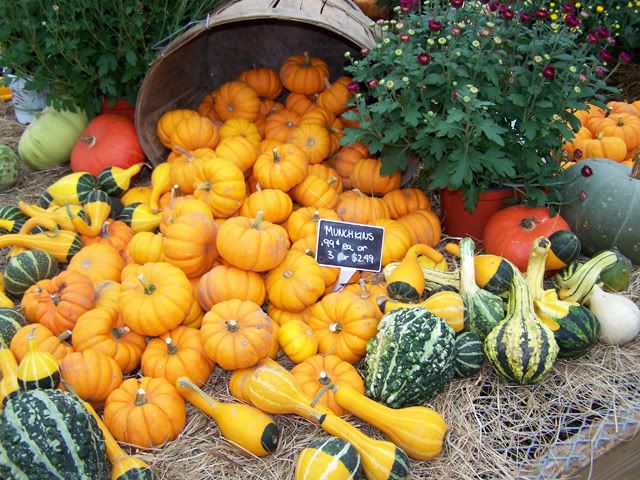 low-fat Munchkins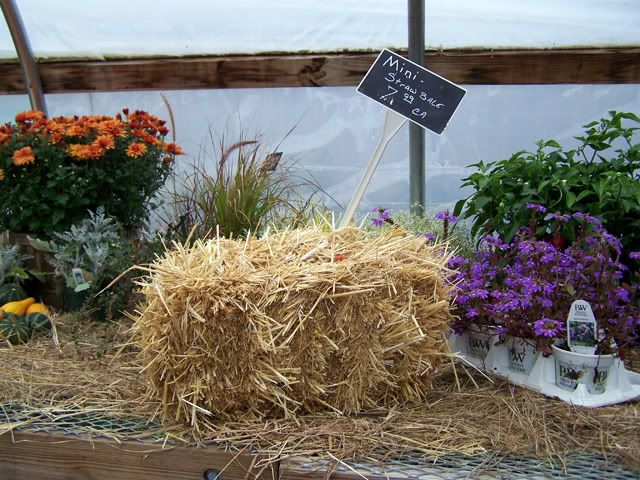 baby bale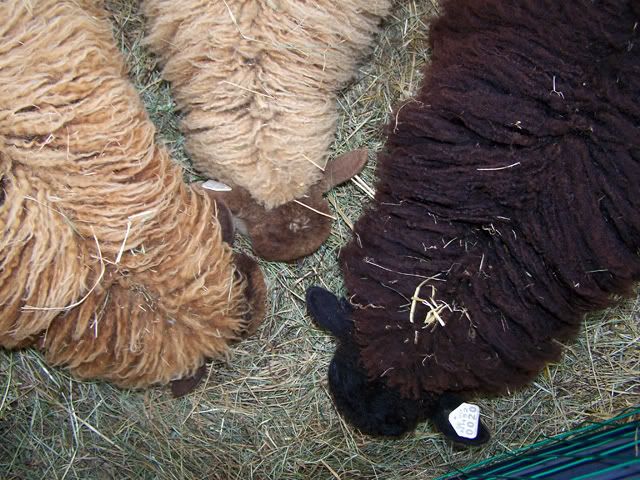 crunchin'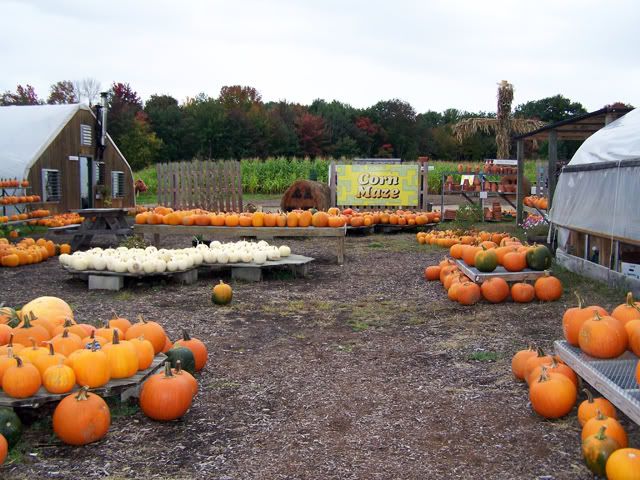 ma(i)ze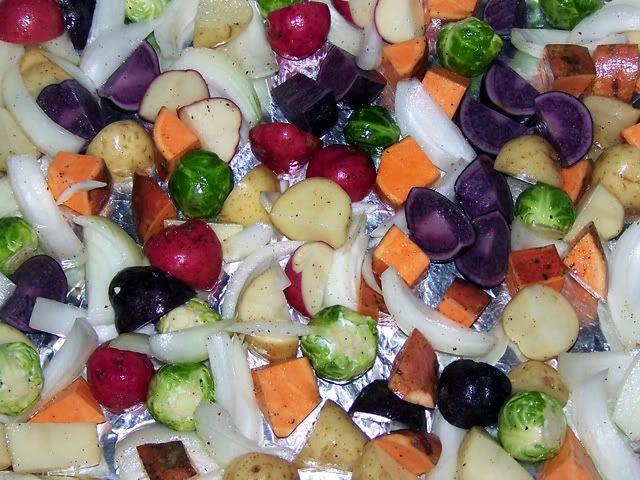 ready for roasting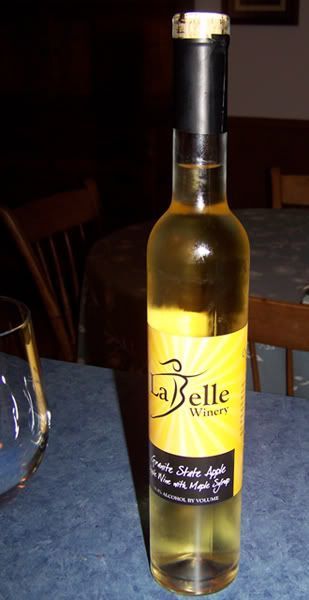 NH maple-apple wine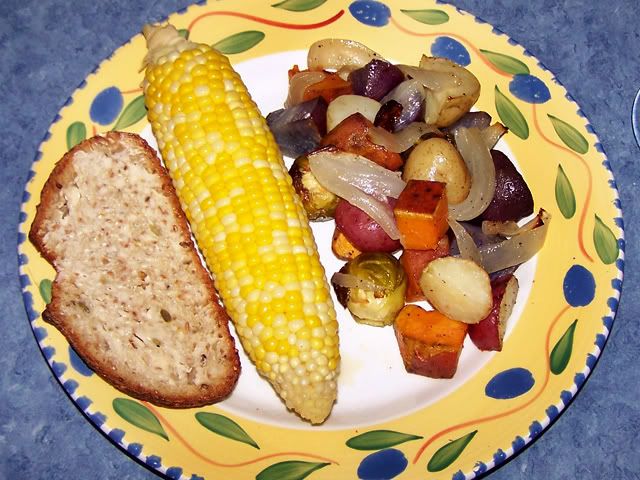 Maine-made When Pigs Fly bread
(affectionately referred to as Pig Bread)
, super fresh NH corn, mostly NH and MA veggies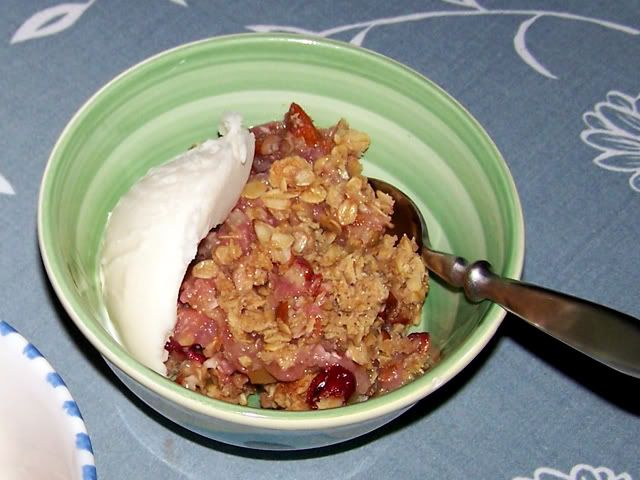 cran-apple bliss (made with super fresh NH apples, served with soy ice cream)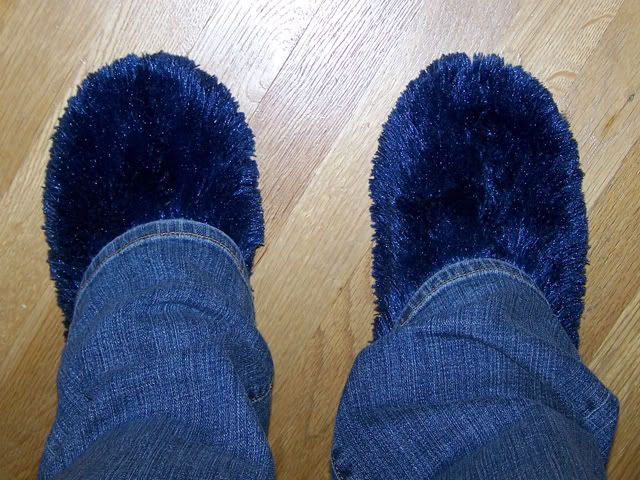 Cookie Monster feet (our feet were cold so Kevin searched his parents' closet for slippers. so cozy!)
Not pictured, but also highly enjoyable: lots of tea, many books, a really good jazz CD, a couple of nice hikes.
Posted at 9/30/2009 9:49:24 pm by
KelliMelli
Permalink
Sunday, August 23, 2009
Deeply, deeply disturbed...
... is what I am right now.

I just saw a promo on Food TV for a new show called "What Would Brian Boitano Make?"

That's right. Take a minute to process that. I certainly had to. I'm still reeling a bit. My first thought was "This isn't April 1st, is it?"

My love and admiration for Food TV have been waning for quite some time now. Sara Moulton is gone. Gale Gand is gone. Jacqeus Torres? Gone. Wayne Harley Brachman? Toast. Michael Symon, who replaced that fraud on "Dinner Impossible," got replaced by that fraud. My TV used to be tuned to Food TV almost every second I was home. These days, however, if it doesn't star Alton Brown, I don't watch it. And when the Hell is he going to blow this clambake and start his own (good!) network (Kevin and I have been wishing for that for several years)?!?

So... not only has Food TV ditched nearly all of the real chefs it used to employ in favor of drunken old hags and perky housewives (not that there's anything wrong with being a housewife... that's still my dream job), but now they're stealing a really good "South Park" bit and making what I can only imagine will be an incredibly embarrassing half-hour of TV each week.

So why stop there? I think every cable network should have a Brian Boitano show. Here are a few ideas I've some up with since seeing the promo (all of about three minutes ago):

DIY: What Would Brian Boitano Build?
TLC: What Would Brian Boitano Wear?
Bravo: What Would Brian Boitano Design?
Discovery: What Would Brian Boitano Discover?
The Weather Channel: What Would Brian Boitano Forecast?
Cartoon Network: What Would Brian Boitano Animate?
MTV: What Would Brian Boitano Sing?
E!: What Would Brian Boitano Gossip About?
(insert name of your favorite news network): What Would Brian Boitano Report?
Travel: Where Would Brian Boitano Go? (alternately: PBS: Where in the World is Brian Boitano?)

Were I Brian Boitano, I surely would have kicked an ass or two the second I heard Food TV even suggest such a show.

Posted at 8/23/2009 9:48:15 pm by
KelliMelli
Permalink
Friday, June 12, 2009
My new
toy
:
It's not terribly fancy, and it wasn't ridiculously expensive, but it feels good and sounds good. And until I know how to actually play something, it will do. =)
Posted at 6/12/2009 7:34:02 pm by
KelliMelli
Permalink
Monday, May 18, 2009
So the humidity blew away with the winds last night. My lungs feel much better, and I haven't even hit the
kiddie 'roids
yet!
And then I woke up this morning with a cold.
I can't win.

But I've been taking every
elderberry
supplement
I can get my hands on, I had a big bowl of vegan hot and sour soup (that wasn't particularly hot or sour, but it was full of tofu/mushroomy goodness) for dinner, and Kevin is out buying me some OJ so I can do some OJ/
Quantum Cold & Flu
shots tonight. I missed a day and a half of work last week because of the asthma issues, and I can NOT get sick enough to miss any more work right now.

Wish me luck.

Posted at 5/18/2009 8:56:00 pm by
KelliMelli
Permalink